Silvio Maselli elected President of the Association of Italian Film Commissions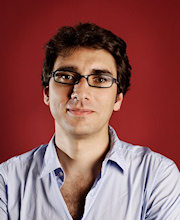 The Apulia Film Commission is pleased to announce that its CEO, Silvio Maselli, has been elected national president of the Association of Italian Film Commissions. For the next two years the newly appointed president will be assisted by vice-presidents Davide Bracco and Anna Olivucci, CEOs of the Piemonte and Marche Film Commissions, respectively.
This prestigious appointment comes only four and a half years after the establishment of the Apulian Film Commission itself and two years after Silvio Maselli's appointment as vice-president of the AIFC. It is a well-deserved acknowledgement which further rewards work carried out up to now, including collaboration with national institutions.
The new group overseen by Masiello gained the support of the assembly by outlining a strategy aimed at relaunching the increasingly important role of film commissions in the audiovisual industry. This can be achieved by improving the quality of the services supplied to production companies and reinforcing visibility and focus in an international system of production which can no longer dispense with local regions.
The principal objective of this national association is the promotion of Italy as a set for film and TV productions, aiming in particular towards international production companies. The group brings together 19 film commissions operating in Italy and represents this category in key national and international events within the field.
A leading intermediary in discussions with national organisations and institutions (Ministry for Cultural Heritage and Activities, Cinecittà Luce, ICE, Enit, audiovisual industry associations), the AIFC is overseen by a board consisting of the president and two vice-presidents.