Other services
The AFC supports and co-ordinates all links in the film and audiovisual production chain with a variety of free services which provide immediate solutions to logistical problems.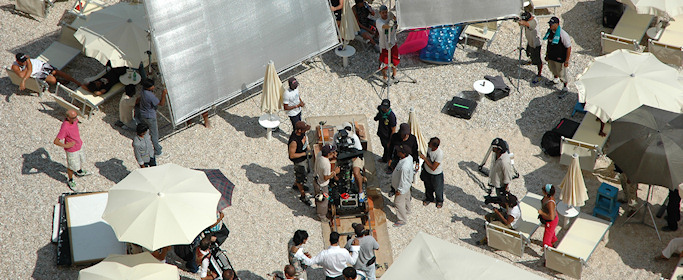 We provide leading services to all movie productions coming in Puglia:
Location seeking through scripts;
Location scouting with our location managers;
Support for casting;
Discharge of administrative paperwork for shooting or any kind of authorisation needed;
Grading and fees negotiation for hotels/restaurants/set catering;
Qualified technical workers at production's disposal through our database;
Young actors/actresses for any requested role.
All these services are offered for free.