David Magee, award winning screenwriter of THE LIFE OF PI will be in Puglia Experience 2013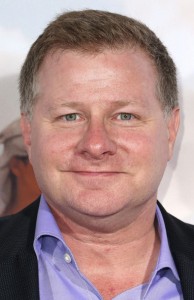 David Magee, the award winning screenwriter of "Life of Pi" will be joining the team of the audio- visual workshop "Puglia Experience 2013" for one week, supporting James V. Hurt, Christopher Vogler and the story editor Claire Dobbin.
It' s an exceptional team of teachers for "Puglia Experience 2013" the travelling screenwriter's workshop for 16 professional Tv and film writers from all over the world.
The participationof David Magee will bring more prestige to the mentors James V. Hart, Claire Dobbin e Chris Vogler.
The American screenwriter David Magee was  nominated for a 2004 Academy Award and a Golden Globe for "Finding Neverland".
Along with Simon Beaufoy he wrote the screenplay for "Miss Pettygrew Liveas for a day"which was released in 2008.
His screen adaption of the novel " Life of Pi" directed by Ang  Lee and released in 2012, earned him a satellite Award for best Adapted Screenplay and a nomination for the Academy Award for best adapted Screenplay.
James V. Hart, Claire Dobbin, Chris Vogler and David Magee will  be mentoring the international itinerant workshop that will take place in Apulia region for 3 weeks (June 17- July 6). At the end of the workshop the participants will introduce the stories they have developed during the workshop at the pitching session, with 50 international producers.