ArTVision project, 2nd Steering Committee Meeting and Press conference in Tirana February 27-28, 2014 – Tirana, Ministry of Culture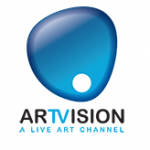 The 2nd Steering Committee Meeting of the Project "arTVision – A Live Art Channel", organized by the Ministry of Culture of Albania, is scheduled for February 27 and 28 in Tirana (Ministry of Culture, "Tefta Tashko Koço" Hall, Rr. Kavajes, No.4).
On the first day (h. 9.30 / 18.00) the meeting will be opened by Mrs. Mirela Kumbaro, Albanian Minister of Culture and by Mr. Francesco Palumbo, director of the Area Policies for the Promotion of Territory, Knowledge and Talent of Puglia Region – Lead Partner. Following this, there will be the speeches of various partners, aimed at sharing project objectives and activities.
On the second day (h. 10.30/12.00) a press conference will be held to present arTVision to the Albanian press. Bilateral meetings between the project partners and the Lead Partner are scheduled for the afternoon.
The project, co-funded by the Adriatic IPA CBC Programme 2007-2013, is the result of a partnership led by Puglia Region – Area Policies for the Promotion of Territory, Knowledge and Talent. Project partners are: Pino Pascali Foundation Museum of Contemporary Art; Veneto Region- Direction of cultural and performance activities; Academy of Fine Arts of Venice; Ministry of Culture of Montenegro; Faculty of Dramatic Arts of Cetinje – Montenegro; Ministry of Culture of Albania; University of Arts Tirana – Albania; Primorje-Gorski Kotar County – Croatia; Kanal RI-Croatian TV. Associated partners are: Euronews; Artribune, Servizi italiani.net Srl; Radio television of Montenegro; RTV Now News-Albanian TV.
ArTVision is a project that promotes interactive, cultural and inter-institutional innovation among all Adriatic and European countries. The aim is to give maximum visibility to artworks, locally produced but with a high communicative value at international level, so as to make them accessible to a wide audience.
The innovation is in the aspiration to transmediality and cross-border cooperation inherent in the project, which aims to create a thematic transmedia channel offering high quality cultural content and originality on a wide spectrum of contemporary visual arts. A channel that exploits communications networks and media infrastructures already existing in partner countries and allows free use of the project audiovisual productions.
Information and press contacts:
Ministry of Tourism, Culture, Youth and Sport of Albania
Herida Duro, tel. +355 672224628 – email herida.duro@kultura.gov.al
Lead Partner Puglia Region – Area Policies for the Promotion of Territory, Knowledge and Talent
Ileana Inglese, tel. +39 338 6488905 –email ileanainglese@gmail.com